The Villages, FL Cardiology Services
LAKE SUMTER LANDING
Welcome to Cardiac & Vascular Consultants, one of the most highly-regarded cardiology practices in Florida. Located in The Villages, Florida, near beautiful Lake Sumter, our board-certified cardiologists treat the whole spectrum of cardiovascular conditions.
We provide comprehensive care to each and every patient who walks through our doors. Many patients come to us at the most vulnerable time of their lives, and that's why compassion is at the heart of our practice.
The Villages, FL location is equipped with state-of-the-art equipment and is nationally accredited by the American College of Radiology. Here are some of the conditions we treat and services we offer at The Villages location: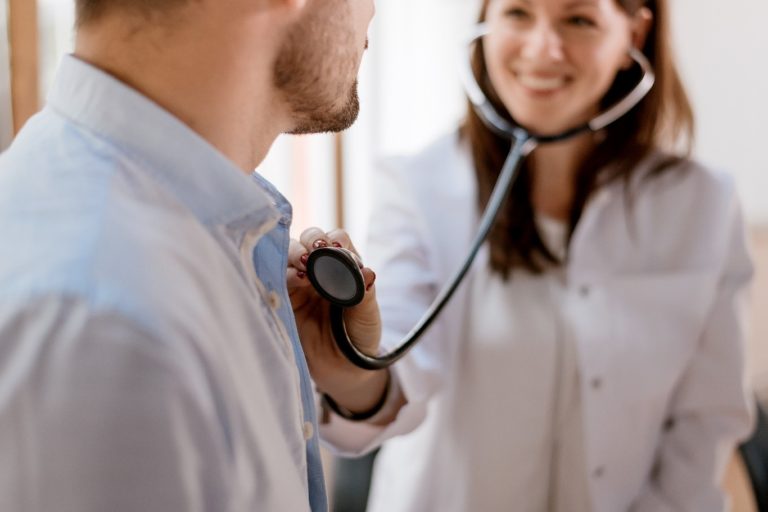 A chronic condition that affects the heart's ability to deliver blood to the body. There are several types and classes of congestive heart failure, which our heart doctors will help you understand.
Cardiomyopathy
This refers to a group of acquired or hereditary diseases of the heart that enlarge the heart muscle or make it thicker or more rigid than normal, making it difficult for the heart to deliver blood to the body; cardiomyopathy can lead to heart failure.
A disease caused by the hardening of plaque buildup (atherosclerosis) inside the arteries that supply blood to the heart. Complete blockages of the arteries can lead to heart attack.
Also known as venous reflux, this condition is caused by the improper functioning of valves in the veins of the legs, causing swelling and changes to the skin.
Also known as peripheral vascular disease, PAD is a circulatory problem in which the arteries become narrowed due to plaque buildup, reducing blood flow to the limbs.
Atrial fibrillation
An irregular and often rapid heart rate that can lead to heart failure, stroke, and other heart-related problems.
Abdominal aorta ultrasound
Test that uses high-frequency sound waves to image the aorta.
Stress tests (exercise and nuclear)
Test used to measure cardiovascular capacity/heart function.
Electrocardiogram (EKG)
Test that checks for abnormal electrical activity in the heart.
International normalized ratio (INR)/Prothrombin time (PT) testing
Test used in to monitor the effectiveness of blood-thinning medications (e.g. warfarin); the PT and INR help diagnose the cause of unexplained bleeding or blood clots.
Carotid ultrasound (Doppler)
Test that takes images of the inside of the carotid arteries using ultrasound technology.
Holter monitoring
Portable device that measures heart activity for longer periods (e.g. 24-48 hours).
Cardiac catheterization
Procedure to examine heart function.
Angioplasty
Procedure to open a narrowed artery in the heart.
Stent implantation
Stents are wire mesh tubes used to keep blocked arteries open.
Cardiac ablation
Procedure to destroy tissue or scarring in the heart muscle that is allowing electrical signals to cause an arrhythmia.
Implantable cardioverter-defibrillators (ICD) surgery
Device implanted in the chest to treat irregular heartbeat (arrhythmias).
Percutaneous coronary intervention (PCI)
Procedure to treat artery blockages in the heart; may or may not require the use of a stent.
Lower extremity angiogram
Test that uses a dye and X-rays to reveal the arteries in the legs.
Peripheral intervention
Procedure to treat artery blockages in the legs or arms (known as peripheral artery disease); may or may not require the use of a stent.
Valvuloplasty
Procedure to open a stiff aortic heart valve using a balloon catheter.
Transcatheter aortic valve replacement (TAVR)
Procedure to replace a heart valve using a catheter rather than open heart surgery.
Endovascular aortic aneurysm repair (EVAR)
Procedure to repair an aortic aneurysm (widened area in the aorta) using a stent.
Our priority at Cardiac & Vascular Consultants is empowering patients with the information they need to make well-informed decisions about their healthcare. Our heart doctors and cardiovascular surgeons are among the top 1% of cardiologists in the state of Florida. We're up to date on the latest procedures and technology, and our decades of combined training and experience lead to better outcomes for our patients.
We welcome your calls for more information and to schedule an appointment to see one of our world-class cardiologists.
The Physicians at Our Lake Sumter Office:
Shrikanth Upadya
Vishnu Yelamanchi
Basel Al Aloul
Learn more about our renowned physicians on our providers page.
We look forward to seeing you at our Lake Sumter office
1050 Old Camp Rd, Suite 270
The Villages, FL 32162
View on Google Maps
Phone: 352-633-1966
Office Hours:
Monday – Friday
8:00 am – 5:00 pm