Lecanto, FL Cardiology Services
The caring and compassionate board-certified cardiologists at our Lecanto office treat the whole spectrum of heart and vascular conditions. We understand how unsettling it can be to be diagnosed with a heart condition—that's why we strive to empower you with the information you need to make informed decisions about your health. Our focus is on comprehensive, patient-centered care.
Cardiac & Vascular Consultants offers a full range of same-day clinical services as well as hospital services. Some of the most common cardiovascular conditions we treat include: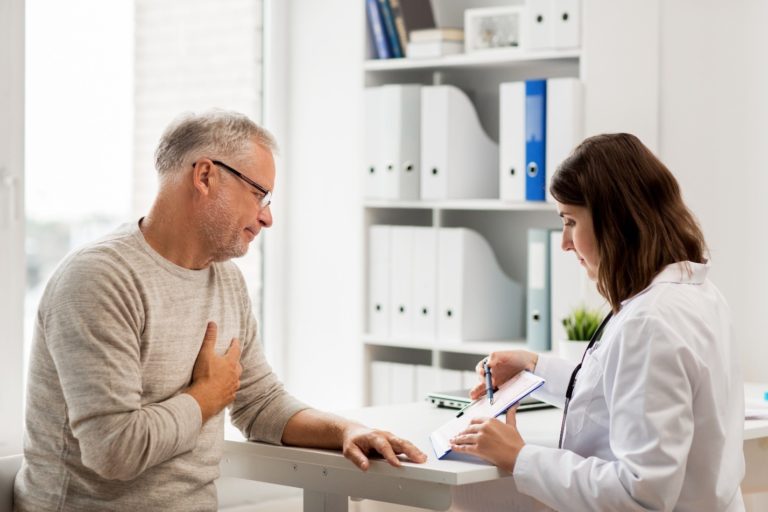 Coronary artery disease
Also known as ischemic heart disease (IHD), coronary artery disease is common and occurs when fatty deposits (plaques) build up and harden in the arteries, restricting blood flow to the heart. This is called atherosclerosis, and it is a major risk factor for heart attack.
Congestive heart failure
Also simply called heart failure, this is a chronic condition in which your heart is unable to pump enough blood and oxygen to the body's tissues. It can occur in both children and adults and be acquired or congenital.
Peripheral artery disease (PAD)
Also called peripheral vascular disease, PAD is a circulatory condition in which the blood vessels that carry blood to the limbs become narrowed; one of the main symptoms of PAD is pain in the extremities.
Atrial fibrillation
Sometimes called "Afib" for short, atrial fibrillation is an irregular (and often rapid) heartbeat that occurs when the upper two chambers of the heart receive abnormal electrical signals. Afib can lead to poor blood flow, so it's important to get it treated.
Cardiac & Vascular Consultants offers a range of same-day clinical services at our Lecanto office, including (but not limited to) nuclear and exercise stress tests, which measure your cardiovascular capacity, electrocardiogram (EKG) tests, which detect abnormal electrical activity of the heart, and holter monitoring, which measures your heart activity continuously for longer periods (24-48 hours) using a portable device that you wear home.
Our cardiovascular surgeons also provide a range of hospital services, including, but not limited to:
Angioplasty
Surgical procedure to repair or unblock a blood vessel.
Heart stent implantation
Stents are wire mesh tubes used to keep arteries open.
Cardiac catheterization
Used to diagnose and treat cardiovascular conditions, cardiac catheterization involves inserting a catheter into a vein or artery and threading it through the blood vessels and into the heart, where the surgeon can perform diagnostic tests and treatments.
Coronary/Peripheral intervention
Procedure to treat artery blockages in the heart (coronary) or in the legs or arms (peripheral).
Valvuloplasty
Also known as balloon aortic valvotomy, this procedure involves using a balloon catheter to open a stiff aortic heart valve.
Transcatheter Aortic Valve Replacement (TAVR)
Procedure to replace a heart valve using a catheter rather than open heart surgery.
Endovascular Aortic Aneurysm Repair (EVAR)
Procedure to repair an aortic aneurysm (widened area in the aorta) using a stent.
The Physicians at Our Lecanto Office:
Dr. Toral Patel
Dr. Rama Krishna
Learn more about our renowned physicians on our providers page.
We look forward to seeing you at our Lecanto Office
4224 W Gulf to Lake Hwy
Lecanto, FL 34461
View on Google Maps
Phone: 352-513-3482
Office Hours:
Monday – Friday
8:30 am – 4:30 pm