Dr. Shrikanth P.Y. Upadya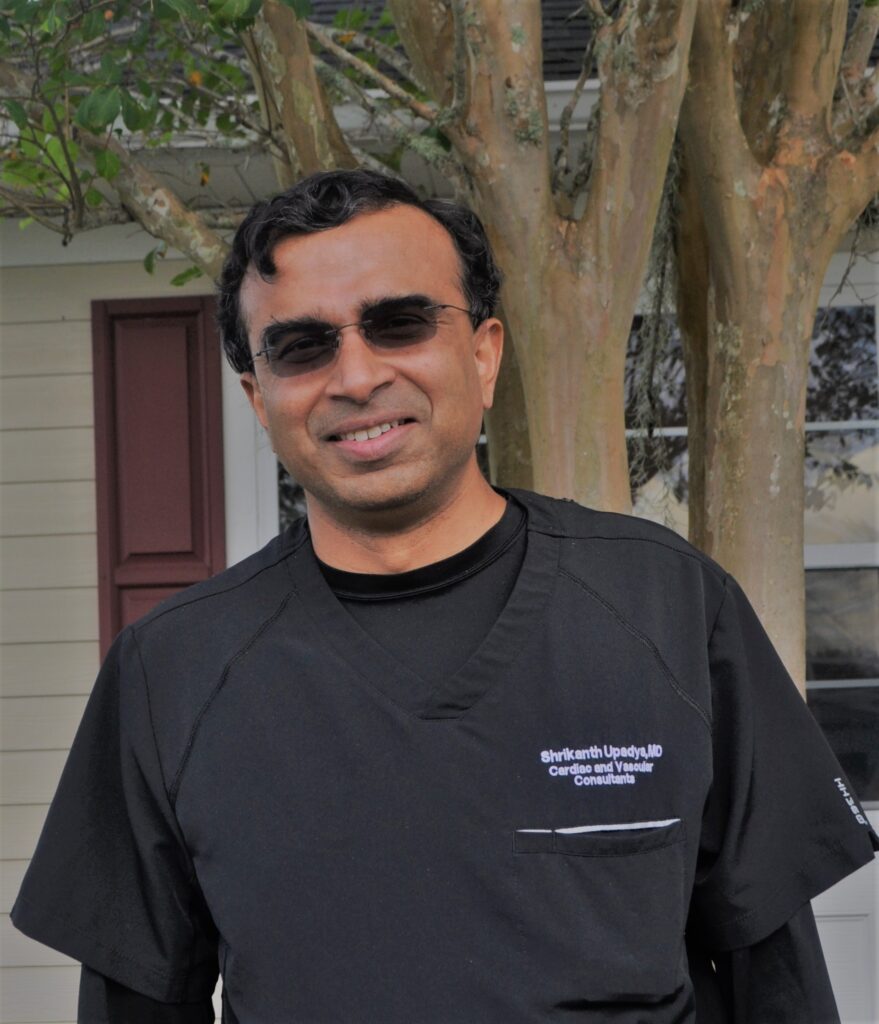 Dr Shrikanth Upadya, Fellow of American College of Cardiology is a Board Certified Cardiologist and Interventional Cardiologist practising in Central Florida since 2006. He has been consistently awarded the Castle Connoly Top Doctor for Interventional cardiology over several years now and is one of the few doctors with the award locally. This award is based on peer to peer nomination and rigorous research. He is also among America's Most Honored Doctors.

Dr Shrikanth Upadya is a leading Expert in performing Complex Coronary and Peripheral Interventions. Over the years many of his patients have benefitted from his expertise of saving limbs. He has been performing angioplasties, atherectemies and stent procedures in legs to save limbs. Many of the procedures have been performed from the foot. He is also an expert in Venous interventions for people with leg swelling and non healing wounds. His experience has helped patients with severe coronary artery disease who are not candidates for bypass surgery with coronary atherectemy and stent procedure using IMPELLA device.
His expertise extends into performing carotid stents for severe Carotid artery disease as Endovascular stent repair of abdominal aortic aneurysms. Having trained at Yale university for congestive heart failure and cardiac transplantation, he has managed several patients with severe heart failure over the years.
Over the years more patients have trusted Dr Upadya to help them in their Cardiac and Vascular needs. Having published extensively in peer-reviewed publications in the past is currently providing his expertise in the local community.
Hear What Our Patients
Have to Say About Dr. Upadya
Find Your
Nearest Clinic.
We offer in-office, same-day, and hospital services, including, but not limited to: Cardiovascular Risk Assessment and Disease Prevention. Our heart specialists diagnose and treat a range of conditions; some of the most common include:
The most common type of heart disease, coronary artery disease occurs when a waxy substance (plaque) builds up and hardens in the arteries that supply blood to the heart; this buildup is called atherosclerosis, and it makes it difficult for blood to flow through the arteries.
An irregular heartbeat (arrhythmia) that is often rapid and can lead to poor blood flow, atrial fibrillation occurs when the upper two chambers of the heart called the atria receive abnormal electrical signals.
Peripheral Artery Disease
Also called peripheral vascular disease, PAD is a circulatory condition that causes narrowing of the blood vessels that carry blood to the limbs; it often causes pain in the extremities.
Also called venous reflux, this condition is characterized by inadequate blood flow through the veins, which causes blood to pool in the legs; venous insufficiency is most often caused by blood clots or varicose veins.